Leo Iribarren (leo@nbits.net.au)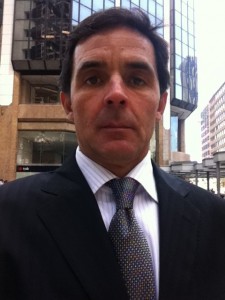 MD and Principal Consultant
Leo holds and B.S. in Computer Science and a Master of Business in Information Technology Management, with over 20 years experience in designing solutions and delivering complex projects.
He has experience across industries and with a broad range of technologies. Adopting a consultative and inclusive approach, Leo will analyse and understand the business problems to find the technological solution that meets requirements and he will ensures that complex projects are delivered on budget and on time
Experience in multiple roles from Network Engineer, System Administrator, Business Development, Risk Assessment, Project Management, Consultant, Solutions Development, Enterprise Architect and Solutions Architect.
Leo lives in the Northern Beaches with his wife and two sons. It is passionate about using the right technology to solve business problems and gain competitive advantage. He is also a long time surfer and mountain bike rider.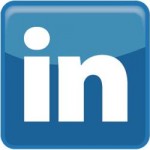 Please visit his professional profile at Linkedin for more information on his working experience.
Professional Qualifications/ Development
Master of Business in Information Technology Management – University of Technology Sydney, Australia – Nov. 2000

Bachelor of Science in Computer Science – Nueva Esparta University, Venezuela – September 1991
Intel Australia | November 2000 to August 2012
Sr. Solutions Architect – Digital Economy Enablement

Delivery Manager & Technical Marketing Engineer (TME) – Customer technical Operations, Digital Health Group

Senior Solutions Architect (TSS DC), Worldwide – Data Center Solutions, Technical Solutions Sales

Regional Senior Solutions Architect (APAC TSS), Asia Pacific – SMG and Digital Health Group

Senior Enterprise Architect (SDI/ISS), Worldwide – Solutions Development, Intel Solution Services

Senior Consultant and Practice Leader, Australia & New Zealand – Intel Solution Services

Opportunity Development and Project Manager, Australia & New Zealand – Intel Solution Services
Sydney Organising Committee for the Olympic Games | March 1997 to October 2000
Technology Manager, Ticketing – Sydney 2000
ISP – Internet Network Engineering and Systems Management | July 1995 to February 1997
Linkpro Internet – Sydney, Australia

The Internet Outsourcing Group – California, USA

TRUEnet – Caracas, Venezuela
Nueva Esparta University – Caracas, Venezuela | May 1994 to August 1995
Professor and Campus Network Coordinator and School of Computer Science & Technology Council
Rapidgrafix Corporation. Caracas, Venezuela | November 1991 to March 1993
Ashton-Tate Venezuela. Caracas, Venezuela | Jan 1990 to Nov 1991
Technical Support Manager (Northern Latin America Region)
---
HOME | ABOUT US | SERVICES | SOLUTIONS | PARTNERS | SUPPORT | CONTACT US | CALL 8002-1283